Sandwich Baron leads the way for women franchisees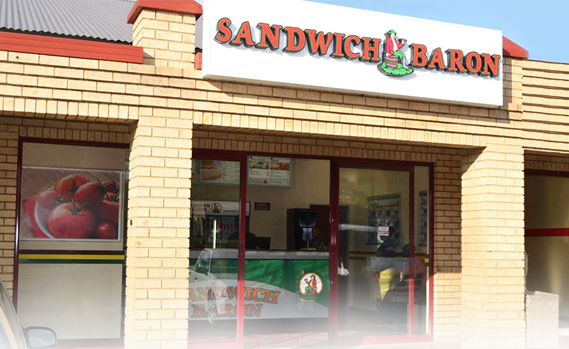 Franchising falls within one of the most significant sectors of the South Africa economy - the services sector. This industry contributes over 70% to the country's Gross Domestic Product (GDP) and accounts for over 72% of all employment. If we are to reach the World Banks' estimate that our country's economic growth is to increase by 2% this year, then the services sector needs to continue to perform well. Naomi Brandt, franchisee of the Sandwich Baron Kensington store in Johannesburg, discusses how paving the way for female entrepreneurs through the franchise model can see the sector, and in turn the country, exceed current growth projections.
A recent survey conducted by the Franchising Association of South Africa (FASA) found that there are over thirty thousand franchised outlets in the country. Off these, 26% are black owned, while 28% are owned by women. The industry also boasts employment numbers of over four hundred thousand jobs which are mostly representative of the country's social as well as racial demographics. Women such as myself, and Sandwich Baron founder and franchisor Sally J'Arlette-Joy, who are breaking into existing industries or franchising their own companies, are still in the minority but may very well hold the key to unlocking the true potential of this exciting industry.
I took over the Sandwich Baron store last year with extensive knowledge and experience within the hospitality and franchise industry. I used to be an operations manager for an exclusive lodge in Mpumalanga for seven years, after which I managed a restaurant at the Kruger National Park for five years. My husband and I also jointly own a restaurant in Rosebank. There are a lot of additional challenges that you come across as a woman entering this male dominated industry. But you have to prove to people, especially your male staff members that you are capable of managing a store, and you have to gain their trust by working hard and going the extra mile. It also helps to choose a brand like Sandwich Baron which not only is an extension of your lifestyle but shares your vision through both policy as well as implementation.
A lot can and must still be done to promote more women entering the franchise business market. Five years ago, the International Franchise Association (IFA) estimated the percentage of women operating franchises to be 25% globally. This statistic as well as further research conducted in the USA, indicates that women are starting businesses at twice the rate of men and that women's enterprises outstrip overall business performance in revenue and employment growth. This is further cemented by skills, interests, and personality traits, among other things, which are synonymous with being a woman.
Women tend to be great organisers, can prioritise well, and have an eye for detail. Characteristics like these are a perfect match for operating a franchise.

Women often have the ability to think quickly, improvise, and adapt when necessary.

Women are known to have strong networking and communications skills. Communication with the franchisor, suppliers, and customers is imperative.

Women business owners also tend to be more financially conservative and are willing to start small on their growth path. This is the kind of business approach and philosophy that is perfect for opening, operating, and growing a franchise.

Generally, franchising is a business model that is often family inclusive and structured within a strong support network. It holds a special attraction for women in that it provides the necessary safety net that a normal start-up business does not.
The potential for economic development through enterprising women is enormous. With a strong franchisor and franchisee relationship as well as sound franchise business support, we could see a new wave of franchisee opportunities that could potentially contribute greatly to our country's economic development.
For more information on Sandwich Baron, visit www.sandwichbaron.co.za or become a fan of their Facebook page.